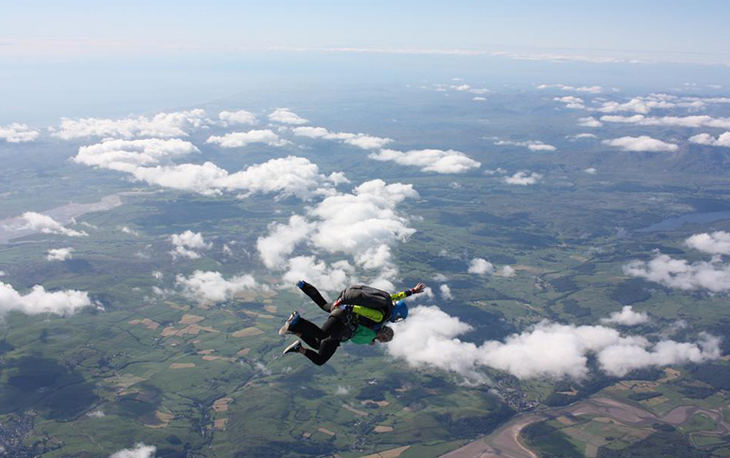 Funeral Directors Nicolle Smith and Dave Cowan of G W Turner Funeral Directors, Stockport, jumped out of a plane from above Grange-over-Sands to raise the funds for Stockport & District Mind, the charity helping members of the community with their mental health.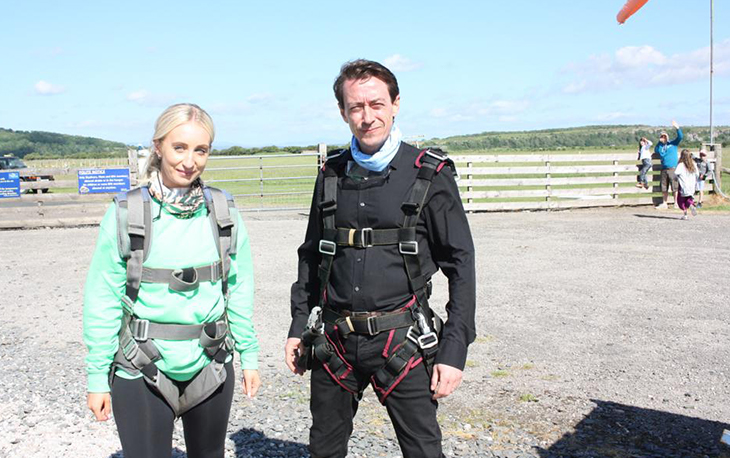 Nicolle said: "Over the last 18 months, we have found a number of people we serve in Stockport are struggling to deal with both the loss of their loved ones and feelings of isolation due to the Covid-19 pandemic.
"The G W Turner Funeral Directors teams can't emphasise enough the importance of mental health support for people going through difficult times. Dave and I therefore took it upon ourselves to help Stockport & District Mind continue their vital work."
Nicolle and Dave sought an eye-catching way to raise funds to address the issues they came across in the local community. Stockport & District Mind met their idea of a skydive as lockdown restrictions began to lift with enthusiasm.
Nicolle said: "They thought it was a fantastic idea and sent us lots of information about the British Parachute Association, a provider they've used before for these fundraising events."
The pair set up a MuchLoved page where friends, family and colleagues sponsored their skydive, which raised over £1,000 within two months.
Nicolle's fear of planes meant that, for her, the journey up to 10,000ft was the most challenging part of the fundraiser.
She explained: "It was all very surreal but as soon as you jump out, everything calms down, and it doesn't even feel like you're falling.
"Grange-over-Sands looks incredible from that height, and I would absolutely do it again."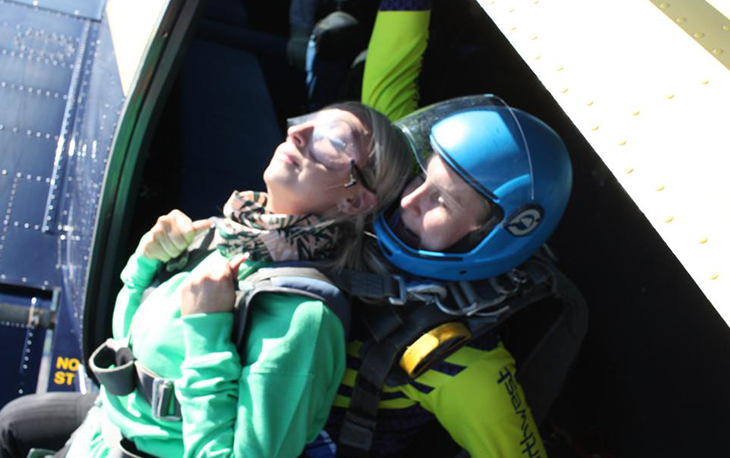 Marcus Raymond, Information & Communications Worker at Stockport & District Mind, said: "This is a superb achievement at a time when our services are as needed as ever, and when every penny really does count.
"Local Minds are proud members of the national network of Minds, but receive no core funding. Therefore, all funds raised will directly support people in Stockport and Cheshire East, including via our helpline service and groups."
Nicolle is now looking at other ways to raise money for Stockport & District Mind and is considering a sponsored bungee jump. She concluded: "Several of my colleagues at G W Turner Funeral Directors want me to do a bungee jump, which is even scarier than a skydive, so that would really put me to the test."